Cisco Access Control List Guidelines
Just a quick post to remind myself and others of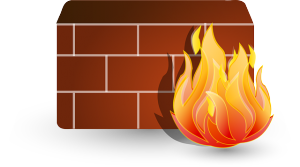 the following Cisco Access Control List Guidelines that we should be aware of. I thought this would be good to post as a quick reference/lookup. This just gives a basic run down of how ACL's should be implemented as per Cisco CCNA Security.
Ensure the last ACE that is processed has a 'deny any' or 'deny any any'
ACLs are processed top down, as soon as as an ACE is matched the processing is stopped.
Make sure the most specific ACEs are at the top of the list.
One ACL per interface, per protocol, per direction.
Any new ACE's that are added to an ACL are added to the bottom by default, unless specified.
Router generated traffic is not filtered by outbound ACLs
Standard ACLs should be placed as close to the destination as possible.
Extended ACLs should be placed as close to the source as possible.