Adam Couch
For me, Information Security, Computing and understanding how things work is a mindset, a hobby and a profession. As you may have guessed my name is Adam Couch, I currently work as Cyber Security Consultant specialising in penetration testing. A Cyber Scheme Team Member, performing penetration tests, ITHC for PSN, CHECK tests, server/workstation/Switch/Router and Firewall build reviews/security hardening and web application testing.
A real passion for Information Technology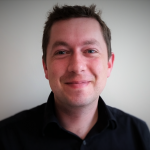 . Adaptable, flexible and efficient team player with excellent communication skills at all levels, from engaging in high technical conversation in project meetings to explaining and disseminating information to customers, managers and less technical staff.
Having completed a BSc in Information Technology with Business Information Technology some 15 years ago I am currently studying towards a Masters in Computing specialising in Information Security and Digital Forensics.
Also certified in the following:
Microsoft Certified Professional – Installing and Configuring Windows Server 2012.
CompTIA Network + Certified CE.
Microsoft Certified Solutions Associate – Windows 7.
Microsoft Certified IT Professional (MCITP) – Enterprise Desktop Support Technician on Windows 7.
Microsoft Certified Technology Specialist (MCTS) – Microsoft Windows 7, Configuration.
Microsoft Certified Professional – Administering and Deploying System Center 2012 Configuration Manager
Cyber Scheme Team Member (CSTM)
Cisco Certificed Entry Netwok Technician (CCENT1)
Cisco Interconnecting Cisco Networking Devices Part 2
Cisco Certified Network Associate (CCNA) Routing and Switching
Cisco Certified Network Associate (CCNA) Security – Implementing Network Security.
Cisco Committee on National Security Systems (CNSS) – 4011 Recognition